Northern Lights Fishing Lodge - Yves Ste. Marie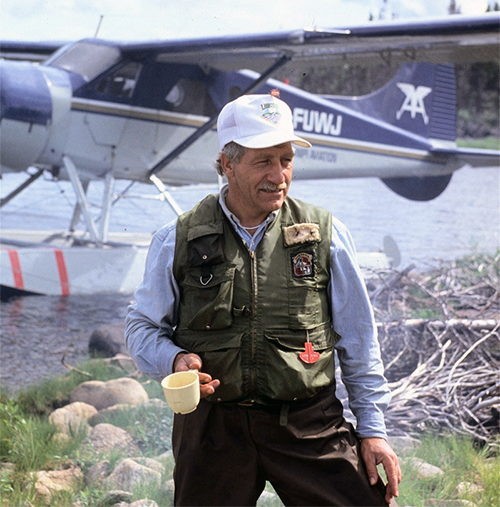 The Northern Lights Fishing Lodge at Shaw Lake was built in 1989 by Yves Ste. Marie, owner/operator.  It has been Yves' dream to share his neck of the woods with the world.  He fell in love with Labrador when he first stepped on the soil here in 1970.  
Along with being a successful entrepreneur, fishing and hunting is in Yves' blood.  Back home in the Laurentians, Quebec his father was also a successful entrepreneur, who dabbled in the tourism industry as well with fishing and hunting cabins.  Needless to say that he followed his fathers foot steps.  Coming from a large family, everyone is a fishing and hunting enthusiast. 
Since promoting Labrador internationally in the tourism sector for over 30 years, he has forged long lasting friendships and has gained much respect for all his contributions in this industry throughout the years.  He continues to be active with the lodge whether he is guiding, entertaining or maintaining the grounds.  He is very proud to be a part of what The Big Land has to offer.