Hunting Adventures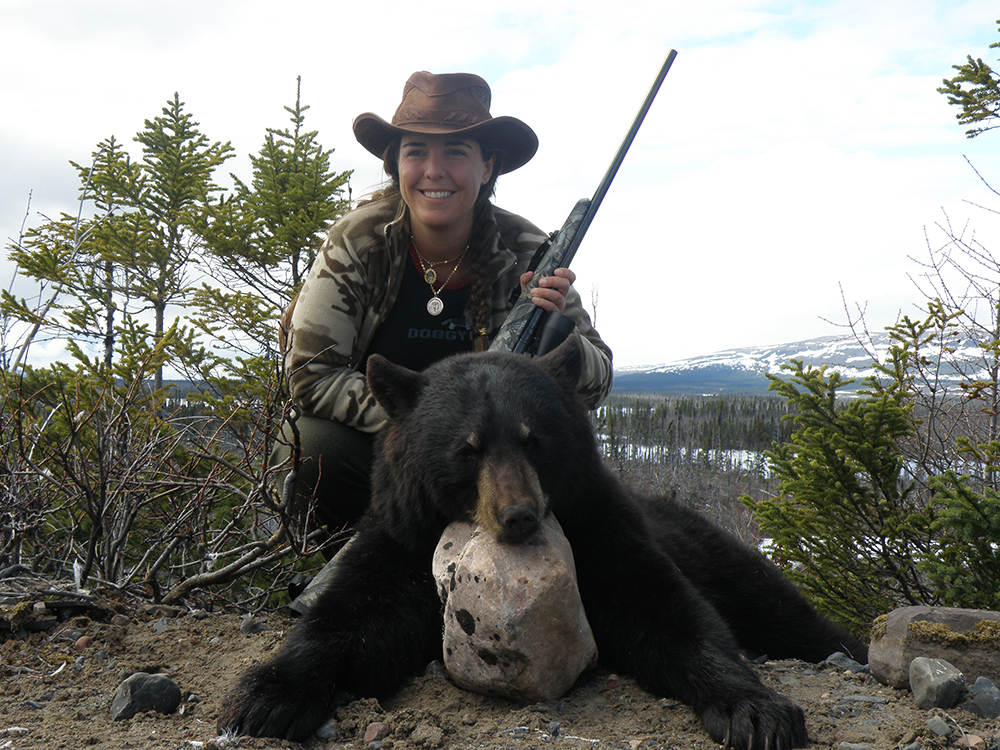 The Northern Lights Lodge have been Hunting Outfitters since 1989
Once home to the George River Caribou Herd with a population of 750,000,  this herd is now considered endangered with a population of less than 10,000.  The caribou hunt has been banned since five years. 
Labrador is also home to some of Canada's largest black bears. With minimal hunting pressure on these animals, the success rate is high for the black bear hunt.  We offer two black bear hunts, one in the spring, which takes place in June and the fall hunt which runs from mid-August to mid-September at our Shaw Lake location.  Each licence is for two bears.
For more information about the black bear hunt, please contact the office. 
 
Hunting Adventure Packages
Hunting packages include:
Ground transportation to and from Wabush Airport. 
Fully guided hunt as required by provincial hunting regulations.
Accommodations at Northern Lights Lodge, Shaw Lake.
Delicious home-cooked meals.
Licences
Hunting packages do not include:
Transportation to and from Wabush / Labrador City, Labrador
Hunting and fishing gear
Alcoholic beverages
Gratuities to staff
---
Spring Bear Hunt

Package: Spring Bear Hunt at Shaw Lake
Includes: Licences (bear & fish), Bear / Fishing Combo, guide, meals, 5-day hunt (Saturday - Thursday), transportation.
Description: Northern Lights Lodge at Shaw Lake  is accessible by floatplane.  The hunting days are from Saturday – Thursday.  Fly into the lodge on Friday and fly out following Friday.  Ground stand/Approach hunt with and without active bait.   A 30% non-refundable deposit is required. 

Date:  Mid June  ( Dates strictly for Northern Lights Lodge)
Price: Please contact the office
Fall Bear Hunt

Package: Fall Bear Hunt - Shaw Lake
Includes: Licences (bear & fish), Bear / Fishing Combo, guide, meals, 5-day hunt (Monday - Friday), transportation to and from lodge from Labrador City.
Description: Northern Lights Lodge - Shaw Lake is accessible by Float plane.  The hunting days are from Monday – Friday. Traveling into the lodge on Sunday and travel from the lodge on Saturday. Tree &/or Ground Stands with active bait.   Approach hunt is also available.   A 30% non-refundable deposit is required.

Dates:  Mid-August to mid-September ( Dates strictly for Northern Lights Lodge)
Price: Please contact the office
To book one of our hunting packages Contact Northern Lights Fishing Lodge for more information