Fishing Adventure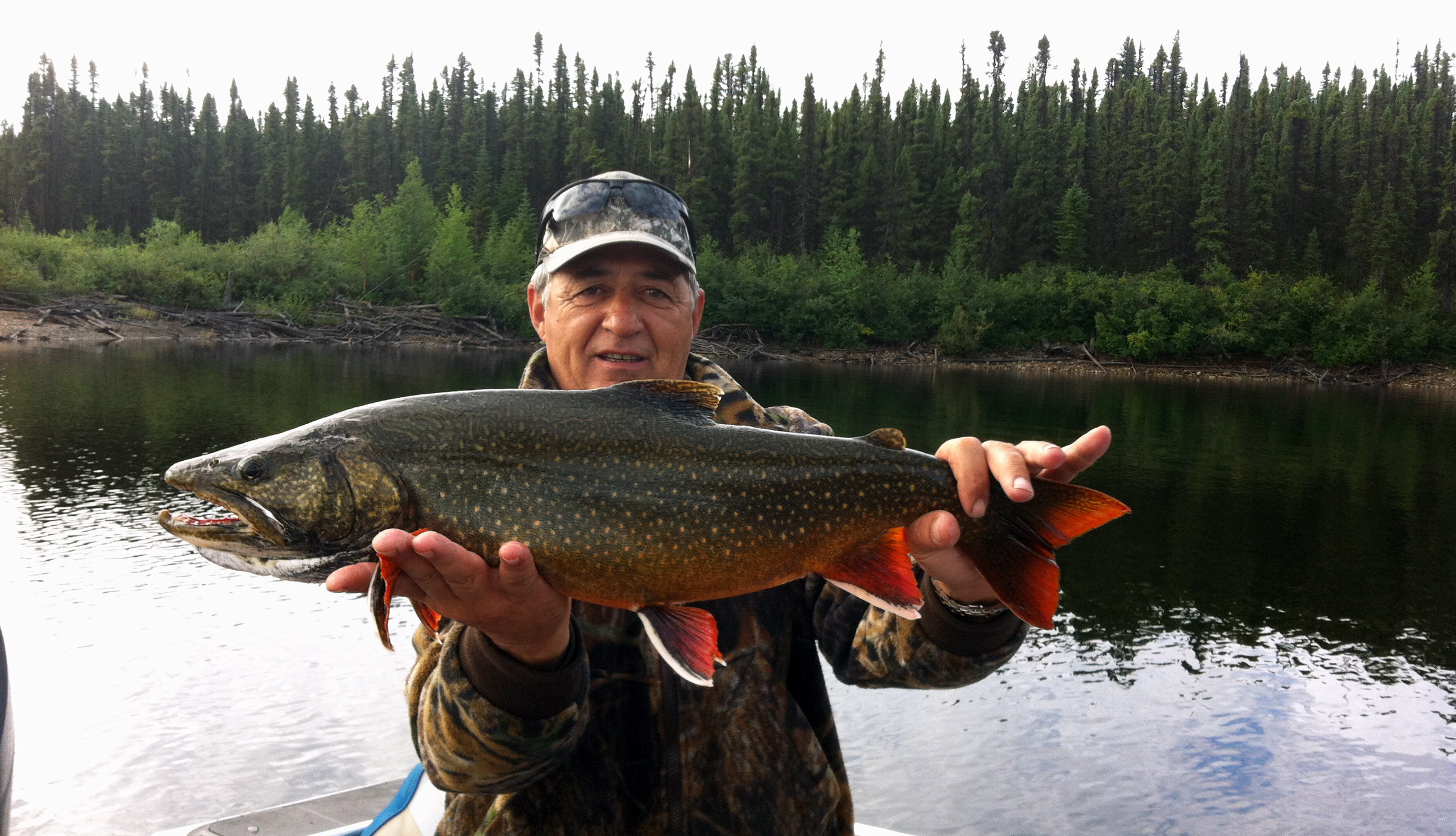 Success of the "Northern Lights Lodge" and our clients accredits are due in part to the prime location of our fishing lodge, located in the heart of the Labrador wilderness.  Enabling us to offer our clients the most extensive fishing trips available to Labrador.  Access to the Smallwood Reservoir and the Ashuanipi River System is just meters from the fishing lodge.
Our comprehensive fishing packages provide our clients with the pleasures of fishing Brook Trout, Lake Trout, Land Locked Salmon, Northern Pike, and White Fish.  The scale and volume of the waters surrounding the fishing lodge attribute to trophy size fish in their respective classes. 
"Catch and Release" Policy
We promote a "catch and release" policy at our lodge and ask that all fish be released to ensure the quality and quantity of these excellent game fish for future generations.  We ask that you fish with single barbless hooks on your flies and lures. 
Fishing Packages
Fishing packages include:
If flying, ground transportation to and from Wabush Airport.
If driving, we will meet at the base to take the floatplane to the lodge.
One night accommodations at the local hotel.
The American Plan and the River Plan includes transportation to and from the lodge via floatplane.
Professional Guides (2:1).
Boats, motors, gas, life jackets, and landing nets.
Accommodations at the Lodge.
Bed linens (Pillows, sheets, and blankets).
Delicious home-cooked meals
Warm "Labrador" hospitality.
Fishing packages do not include:
Transportation to and from Wabush / Labrador City, Labrador
Personal fishing gear.
Personal toiletries.
Alcoholic beverages.
Gratuities to Staff.
River Plan - July 13-August 24, 2018

The "Fly-out to Rivers" package runs from Friday to Friday beginning July 13th.  This package includes one fly-out to surrounding lakes, rivers, and streams for Brook Trout.  Maximum two night stay and maximum two guests.  Fly-outs are scheduled for the best weather conditions during the week.  Also, you can travel to another outpost camp by boat and overnight to fish rapids and fast moving water.  The remainder of the week you can fish the large Ashuanipi River System near the lodge.  

Price: $4850.00 USD

** Customized "Fly-out" for Landlocked Salmon or Landlocked Artic Char available upon request at an extra cost.  To be discussed during your stay. **
American Plan – June 15 – September 7, 2018

This "Fishing around the Lodge" package runs from Friday to Friday beginning June 15th.  Fish the many waters surrounding the lodge.  Fly fishing only in the rivers, streams, and rapids.  Spin cast gear only in the lakes.  You may refer to the Travel Info menu option "Labrador map" for reference of the waters surrounding the Northern Lights Lodge. 
Price: $3499.00 USD
To book one of our fishing packages Contact Northern Lights Fishing Lodge for more information.